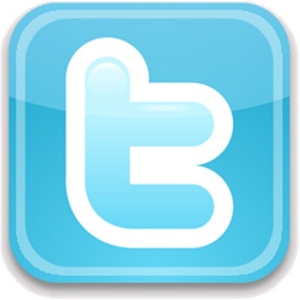 I've been meaning to talk about this for a while but it's been busy around here and with a two week break between Badger series now is a good time to bring it up.
Twitter has become one of the best hockey and more specifically WCHA hockey resources on the internet. Virtually every WCHA team beat writer has an account, as do most WCHA fan bloggers. It's become a great source to communicate with writers from around the league and NCAA hockey even if you are just a fan.
Oh yeah, and some of our Wisconsin Badger players have created accounts as well. Captain Sean Dolan, Scott Gudmandson, Brett Bennett, and womens player Hilary Knight as well as former players Blake Geoffrion, Kyle Turris, Brad Winchester, Joe Piskula, Zach Bearson, Ryan Jeffery, John Mitchell, and Michael Davies all are twitter regulars.
I (obviously) have an account that I link to on every one of my posts. If you started following me last year, check to make sure you still are because I deleted my account the last time I pulled a Favre and retired and had to start a new one and lost all my followers. You can find my twitter acount
here
.
Here is a list of people to start following if you aren't already:
Current Wisconsin Players
@SeanDolan16
@Hilary_Knight
@BJBennett88
@ScottGudmandson
Former Wisconsin Players
@JohnMitchell24
@RyanCJeffery
@MikeGDavies
@ShaneConnelly
@zbearson
@BlakeGeoffrion
@BradWinchester
@kyleturris
@skoolz43
Wisconsin Hockey Media
@BadgerWHockey
(official twitter)
@BadgerMHockey
(official twitter)
@AndyBaggotWSJ
(Wisconsin State Journal)
@maxhenson
(Badger Herald)
@RobbVogel
(WPT Play by play)
@TheBadgerNation
(Badgernation.com)
@B5Q
(Bucky's fifth quarter)
@TexWestern
(Sixty Minutes Blog)
@ToddMilewski
(madison.com)
WCHA Media
@patesonskates
(Kevin Pates, Minnesota-Duluth)
@cpurcellOWH
(Chad Purcell, Nebraska-Omaha)
@UNDSID
(Jayson Hajdu, North Dakota SID)
@csgazzettehockey
(Joe Paisley, Colorado College)
@WCHAHockey
@estromgren
(Bemidji State)
@eyeonupuk
(Minnesota)
@bruceciske
(Minnesota-Duluth)
@SchlossmanGF
(North Dakota)
@Puckato
(Minnesota State)
WCHA Bloggers
@unomavmania
(Nebraska-Omaha)
@goon48
(North Dakota)
@MavPuck
(Nebraska-Omaha)
@uaafanblog
(Alaska Anchorage)
@hammyhockey
(Minnesota)
@fetch9
(The College Hockey Blog, North Dakota)
@chrisdilks
(Western College Hockey)
@GopherPuckLive
(Minnesota)
@runwiththedogs
(Minnesota-Duluth)
If I've missed any that you think I should add to this list, please leave a comment. I probably missed a few on accident.
chuckschwartz@live.com
Follow me on Twitter