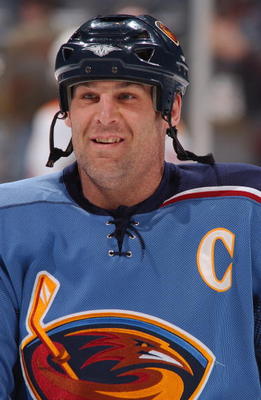 Scott Mellanby, a veteran of 21 NHL seasons as a player, has been named an assistant coach of the St. Louis Blues
according
to team President John Davidson.
Mellanby, who was the 27th overall pick by the Philladelphia Flyers in the 1984 draft played two seasons with Wisconsin before going to the NHL, recording seasons of 38 and 44 points.
Mellanby is one of Wisconsin's most tenured NHL Alumni. He is second in NHL games played only behind Chris Chelios. Mellanby leads all former Badgers in goals scored in the NHL with 388, over 100 goals more than second place. Mellanby's 893 career points are third overall for Badger alumni, behind only Gary Suter (917), and Chris Chelios (1092).
Mellanby spent time in the NHL with five franchises, but made his name during an 8 year stint with the Florida Panthers where he helped lead them to the Stanley Cup Finals before falling to the Colorado Avalanche. Mellanby holds Panther records in games played, goals, and total points.
Mellanby may be best known for his role as a rat killer. As urban legend has it, Mellanby killed a rat in the locker room while he was playing with the Panthers with his hockey stick. As Panther fans found out about it, they started throwing plastic rats out on to the ice after a Panther player would score a hat trick. In Florida it was know as a "rat-trick".
Since retiring from the NHL in 1997, Mellanby has worked in an advising role for the Vancouver Canucks. Mellanby has a month left on his contract with Vancouver and then he will assume assistant coaching duties soon there after. Mellanby, will be one of three assisting Blues head coach Denis Payne this season, along with Brad Shaw and Ray Bennett.
In a statement, Payne said: "I'm excited to add a quality person like Scott to our staff, who was highly respected as a player on and off the ice. He has great knowledge of the game and will be a valuable addition on our staff."